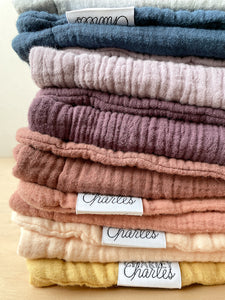 Timeless, handmade, essentials for your family and home.
High quality products made with love in Grand Rapids, Michigan.
Shop Small...
Every item in our shop is handmade just for you.
No factories or mass production here.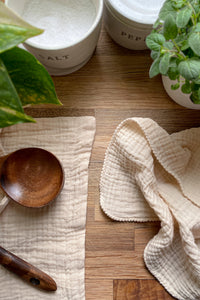 Pro Tip: Texture looks lux (and hides stains)
Our cotton crinkle gauze adds style to every day items. A little texture adds interest to minimalist decor. Level up your home essentials with handcrafted Charley Charles home goods.
Shop Home Decor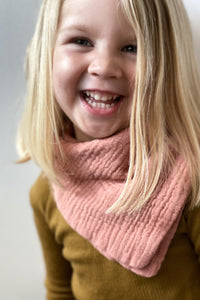 Function & Style
Our bibs make drool a little cuter.
Let's face it, sometimes you just need a bib. Charley Charles bibs come in many sizes and styles so you can get just the fit and look that you like. Our bibs look like bandanas and scarfs, no need to advertise that you need a bib. Each bib style has 4 snaps, so they grow with your child.
Simple & Durable
We use multiple layers of the highest quality cotton gauze. You won't find any sayings, or trendy patterns...just simple understated style. These bibs are meant for everyday use and will last a long time. They wash well and get softer with age. You might just like them so much, you'll use them as a fashion accessory even when you don't need them!
CLICK HERE to shop our entire collection of bibs!
"I have burp cloths & pacifier cloths & they get softer every wash. Will definitely continue purchasing!"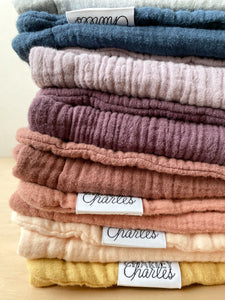 "Exactly as described and pictured. Great quality. Perfect fit. Soft and comfortable on my sons sensitive skin. Comes with care information card."
"Love these pacifier clips! They are made of such soft material. The colors are gorgeous and very accurate to photos! Clips are tight and stay put but don't ruin item they are clipped to even with constant tugging."
"Awesome product! Would buy again!"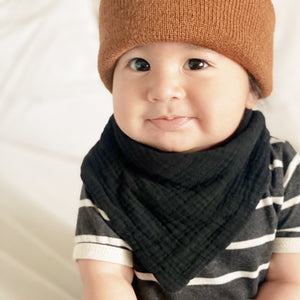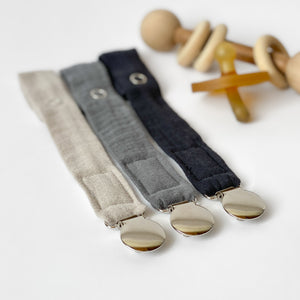 Don't Lose The Pacifier!
If you aren't careful, keeping track of pacifiers and baby toys can become a full time job (kidding...kind of). Attach those pesky pacifiers to a pacifier holder, and always know where it is!
Shop Pacifier Holders